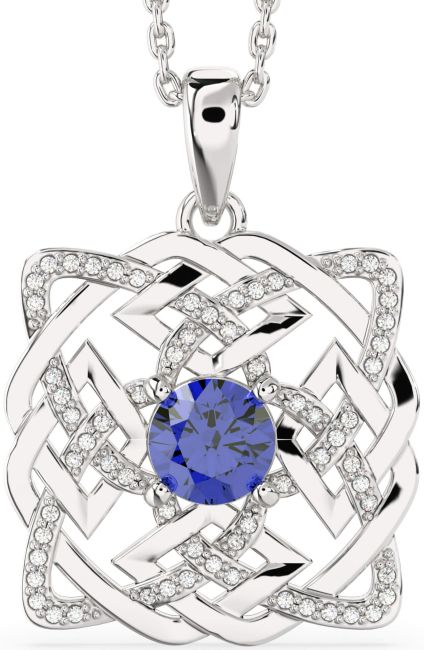 Diamond Sapphire Silver Celtic Necklace
Free Shipping
Get it in USA by Thursday, Sep. 28 >
This Celtic Necklace [Selection_stone] The current selection is made from . Set with a and accent . . . . [general] [Celtic_short]
Item Details
This Celtic Necklace comes in Gold and Silver set with a choice of Diamonds and Gemstones. The current selection is made from . Set with a and accent . . . .
Individually handcrafted in Ireland. Guaranteed Quality.
Celtic Designs have been around since ancient times and have long been applied to create fine art. Their distinctive patterns have appeared on stone, metalwork, in jewellery and on magnificent illuminated manuscripts. This beautifully crafted piece is a fine example of the exquisite work of the celts handed down from generation to generation.